8 Steps to Build a Successful Social Media Marketing Strategy
Love it or hate it; you can't deny the power of social media.
***
Social media has a crucial role in business growth. It can make or break your company in just a day. You can boost your popularity just in seconds if you create viral content. However, you can also bury your reputation if you're not cautious enough.
No matter what your feelings are towards social media platforms - it's meaningless to ignore their power. In fact, there are over 4.2 billion active social media users, and this number only will increase over the years.
If you think about it, the main reason for this popularity is because it's pretty easy to use social media channels. They are fun, interactive, and suit the taste of every user. However, you can think that creating and running social media channels is also that undemanding and easy. Yet, you risk wasting a lot of time and potential if you start without a sound and well-thought plan. You can't just jump head first into this oversaturated market and hope to succeed magically. This is when social media strategy can change the game. Let's dig deeper and find out why a social media marketing plan is necessary and how you can create a successful project with eight simple steps.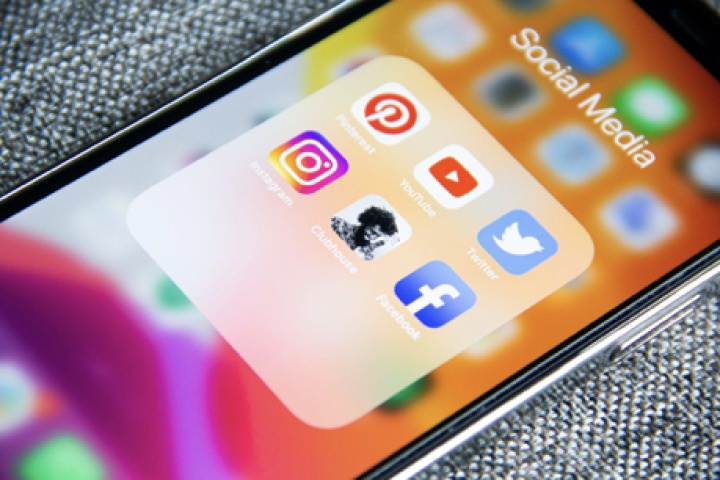 Why is Social Media Marketing Vital?
Social media channels are highly popular. As we mentioned before, more than half of the world's population is active online in one way or another. Nearly everyone has a basic knowledge about social networks and how to use them.
Additionally, now social media is more than just a place to share cute pictures. It has become a go-to option for everyone who wants to learn or get some insights about something. It's also where people can inspire others or take inspiration from influencers. People mention, present, and talk about brands all the time. Some bloggers are now even more popular than experts when it comes to shaping the opinion of the public.
When it comes to businesses, social media provides enormous opportunities to be unique in the sea of competitors. Social media platforms supply a massive potential for finding new leads and customers. Business owners who understand the importance of social media marketing try every tactic that can make them become the leaders of the game. They create social media channels, try to interact with users online, and launch podcasts to set their authority in the market.
As you can see, social media's power shouldn't be underrated. And if you still aren't convinced enough, let's see what benefits a good SMM strategy can bring to the table.
The Main Benefits Of Having A Successful SMM Strategy
With its endless possibilities and popularity, social networks stay at the top of the marketing game. But why are they so popular among marketers? And how can they be profitable for your company? Let's discuss the significant benefits of a YoYo Media successful SMM strategy.
It Improves Brand Awareness
Social media platforms help you to build a unique online personality. With a good strategy, you can improve your brand awareness and present your brand in front of potential customers.
It Brings More Organic Traffic
Many businesses have official websites. Business owners perform tremendous work to keep it presentable and authoritative. You can choose the best website designs, improve your website security or optimize your SEO results by hiring a winning SEO consultant; however, without social media channels, you risk limiting your traffic to your existing users. With a good SMM strategy, you will social media marketing agency, such as SmmRaja to help with optimizing this and grow the brand and drive more traffic to your website.
It Makes You Rank Higher in Search Engines
Another improvement social media can bring to your website is enhancing your rankings. While social media channels don't directly make you rank higher, search engines acknowledge the shares, retweets, and clicks of your social media pages as a positive signal.
It Improves Your Customer Support Quality
Having good customer support is vital for nearly every business. Entrepreneurs know this, and that's why they always try to come up with new ways of improving customer experience - from following the call center trends to adding live chats on their websites. However, contacting through social media remains one of most customers' favorite ways. It's easier, quicker, and additionally seems more human to most users.
It's Cost-Effective
Creating and sharing new and effective content on social media is free. If you know the secrets and aren't afraid to always try new things, you'll most certainly succeed on these platforms. Additionally, even paid campaigns are more cost-efficient on social networks because they reach those customers who are interested in you. You will spend a lot more money if you decide to run the same campaigns on other platforms.
It Gives Competition Insights
Nearly every business has social media channels(or plans to have them). In other words, all your competitors can be easily found on social networks. This means that competitor analyses are now easier than ever. You can track and monitor the activity of your competitors. Try to learn as much as possible from their achievements and mistakes. By figuring out what tactics are performing best for your competitors and what are doing poorly, you can understand what requirements your potential customers have.
Now that we know how beneficial and effective it can be, let's see what steps you must take to create a successful social media strategy.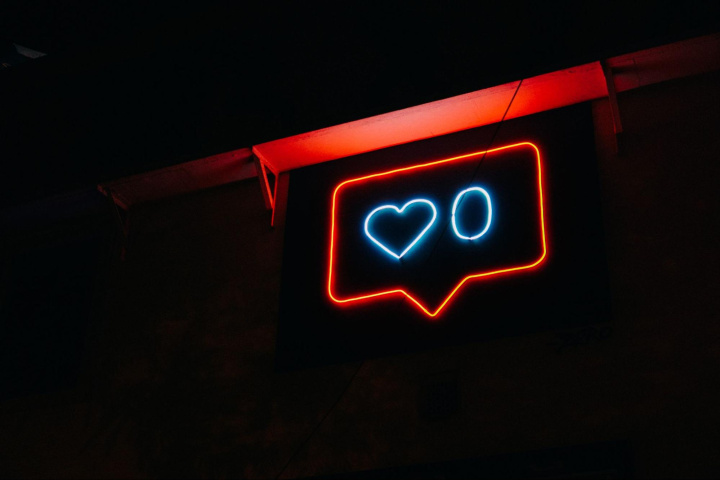 How to Create a Successful Social Media Strategy?
1. Set S.M.A.R.T Goals
A marketing strategy can't be good if you don't establish your objectives. We get it; you want to rush into the market as fast as possible and reach results in the shortest amount of time. However, your every plan and step should have a reason, or your business is doomed from the very start. Without precise goals, you risk starting processes that you can't measure or calculate in the future. This is why you need to set S.M.A.R.T goals.
S.M.A.R.T goals stand for:
Specific
Measurable
Attainable
Relevant
Time-bound
Setting realistic and attainable goals allows you to make decisions that can improve your business. Additionally, meaningful and relevant goals help you to always stay on the right track. This way, you won't focus on pointless metrics that seem important at first glance. Instead of taking the number of likes or followers as a success metric, try to focus on more vital objectives.
Here are some S.M.A.R.T goals you can use in your marketing strategy:
Increasing your brand awareness
Driving more traffic to your site
Increasing revenue
Improving customer support
Building a brand community
2. Define Your Target Audience
Not knowing your target audience is like tying your hands before a volleyball match; it's overly complicated and unnecessary.
Social media helps to connect people with different backgrounds and personalities to each other. It's pretty naive to think that everyone will like you. However, it's also entirely wrong to assume that no one will be interested in your brand. This is why you must conduct audience research before creating content for your pages.
When it comes to your audience, you can separate them by:
Age
Location
Income
Job Title and Industry
Interests and Hobbies
Etc.
Get to know your followers. Remember - every user is a real person with individual needs and problems. Understanding how you can solve their problems and satisfy their needs is like finding a direct key to their heart. Only after this can you come up with offers that'll touch their souls and turn them into leads.

Connect applications without developers in 5 minutes!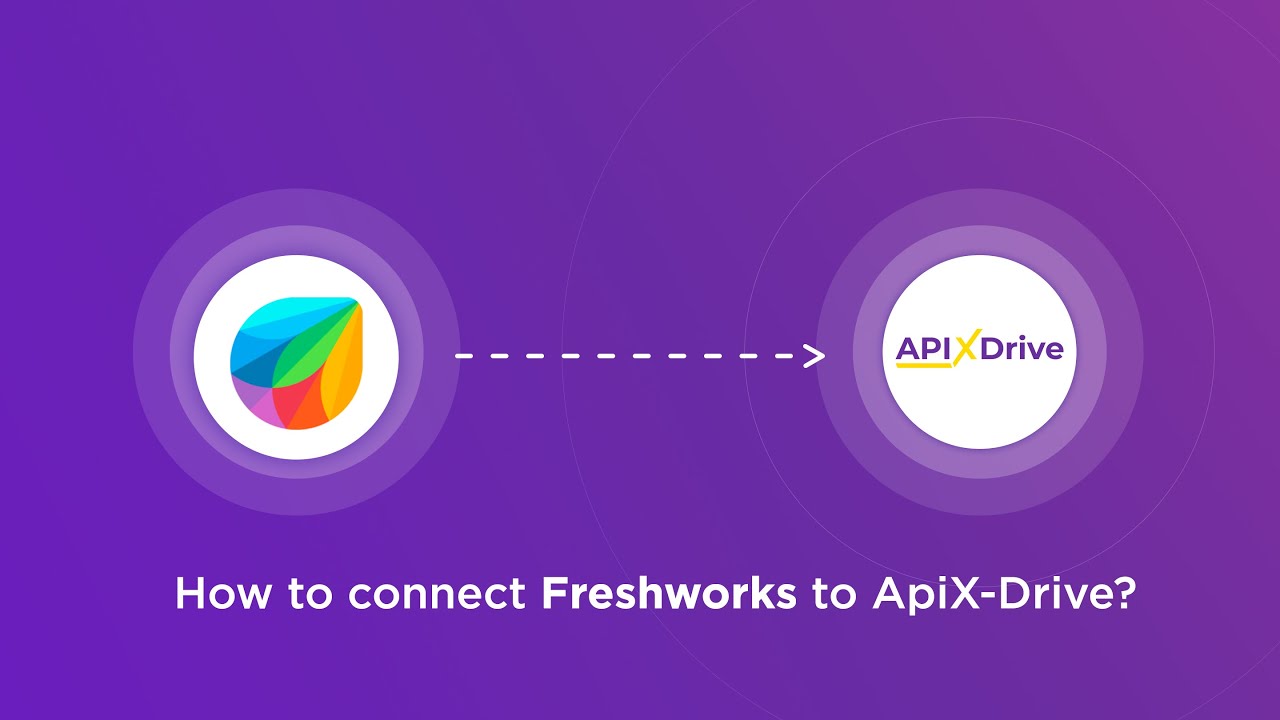 Freshworks connection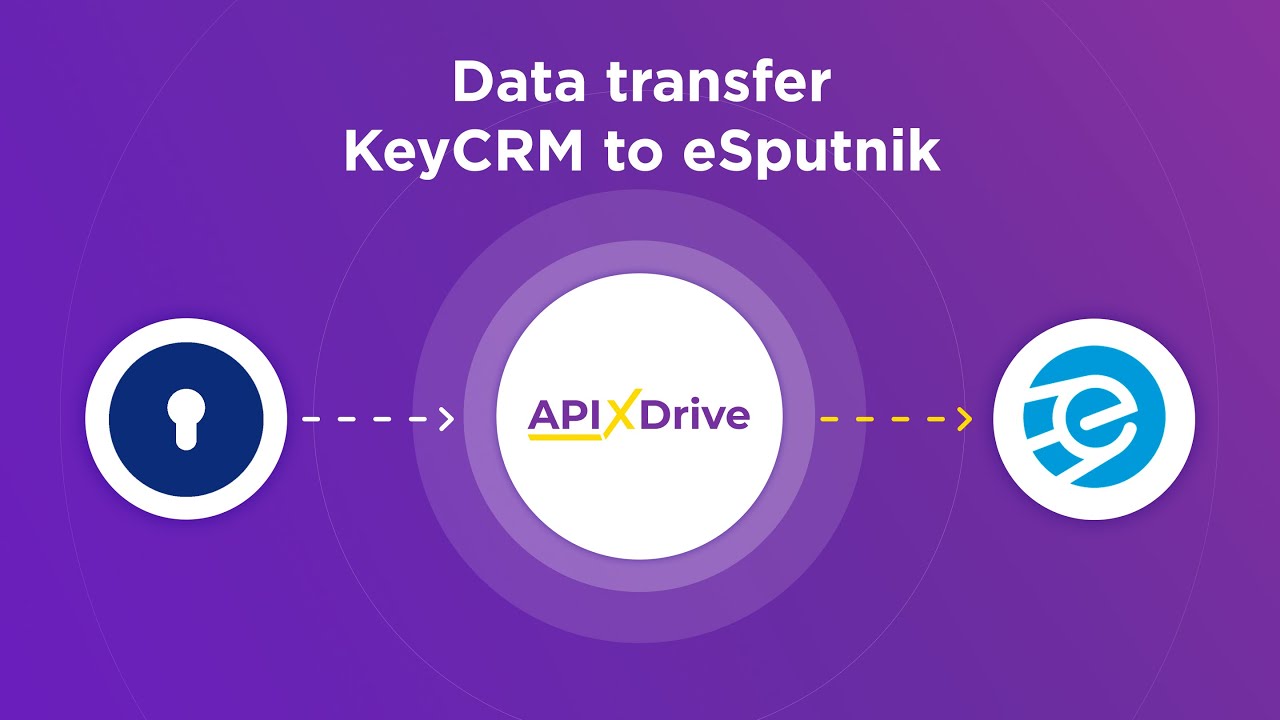 How to Connect KeyCRM to eSputnik (sms)
3. Choose The Right Platforms and Tools
When you determine your target audience, you can now choose what platforms and tools you can use to maximize your results. You will want to use numerous social media channels in your marketing strategy. However, being present in every existing platform all at the same time is not the brightest idea. Yes, you can find potential clients everywhere. Yet, some platforms will always work better for you than others. Your main task is to find those channels and try to post quality content on them. VPN will help you to keep secure online. After all, chances are very low that a person who wants to purchase NFT and a person who wants to get a new desk will look for them at the same place.
Conduct deep research and find out where your potential customers are most active. Try to stick to one channel at the beginning until you get comfortable enough to test other platforms. Remember that quality is always better than quantity.
Additionally, don't try to achieve everything manually. There are many helpful tools you can find online that can ease your tasks - from logo maker to project management tools. Select a social media tool that is more suitable for you. Make sure it works perfectly with your chosen platforms and future campaigns. Also, many tools come with a free trial. Make sure to use this opportunity and try out different instruments before making your final choice.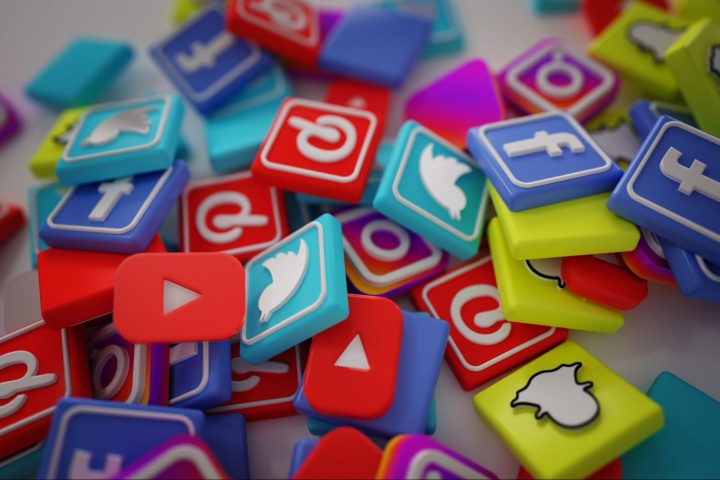 4. Conduct a Competitor Analysis
So, let's say you've already decided your objectives and target audience, and now you're ready to start posting.
And here come the real problems: which publications and type of content would work and which ones won't? How can you know those answers without trying and failing at first? Well, fortunately, there is something that can help you a lot. Chances are, your competitors are already on social media platforms - thriving or failing in their niche. What you want to do is keep closer attention to their activity.
See what tactics they use and which of those seem to work for them. Check what type of content they prefer to post. How do they interact with their users? Or what opportunities they take to improve their customer satisfaction.
No matter how good or bad your competitors perform on social networks - you can always learn something by paying attention to them. You can clearly understand what requirements are expected in your industry or what you need to do for improving customer service to win the game. Even if your competitors seem to fail in the business, you still can learn from their mistakes. See what options they fail to use that could've helped them and try to utilize them on your channels. Analyze your competitors and include this process in your social media audit.
Additionally, you can perform social media listening to understand your competition better. Search the name of the competition's company and see what other people are talking about them. Most of the time, the most honest and trustworthy opinions come from customer reviews. If you know what people expect from your competitors, you can come up with similar offers that'll satisfy and interest them.
5. Create Quality and Unique Content
Yes, we are sure you've heard this a hundred times before, but just in case, we will repeat it; content is a king.
You may analyze your market and audience for days. You can create official pages on all the existing social media platforms and run ads on them. However, your content's quality and uniqueness determine your success. Just posting pictures and videos once in a while won't get you too far. You must put well-thought and exciting content that will reach and engage your potential clients. Along with that, your social media bio holds a significant place in your social media approach and can make a significant difference. With Quicktools free bio generator tool, you can generate a distinctive bio for your brand and yourself. Additionally, unique and helpful content will help you stand out in the market.
A vital aspect of successful content is not only focusing on the "type" of your content but also creating content themes. You may have noticed in the past that posts from certain brands are very easy to detect and identify. This is because they stick to one or several content themes that make them easily recognizable. Themes are extremely helpful if you want to stay consistent. You can analyze and choose every aspect of your theme. For example, you can select what characteristic features of every individual platform you will use most. Or what publication formats you will use - videos, audios, regular posts, stories, etc. And if one of them is a GIF but the file is MOV, you can convert it using online converter tools to make it suitable for sharing on the platform. This way, your followers know what to expect from your accounts and which posts are more important than others.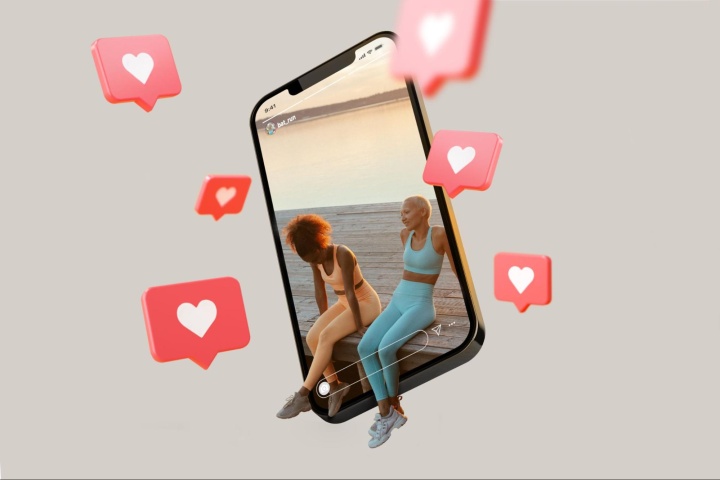 6. Stay Loyal To Your Brand Style
As we mentioned above, being easily recognizable is crucial if you want to establish a long-running business. Every successful brand has a specific personality. Think about it: no matter how similar or different certain people are, each has a unique personality. Similarly, when you correctly create your social media content, customers won't mistake you for other brands.
A brand style is attractive, engaging, and easy to identify. You must think carefully about all the elements and details that will help you stand out from your competitors (starting from your logo design and brand colors). Brand personality is shaped by every aspect of your online activity - from the style of your texts to your visual preferences and formats.
When you think you've created a pretty good style, record and save it in your company guidelines. Every employee who interacts with your social channels should have access to those guidelines. Otherwise, your content copies won't look coherent and unique. Additionally, they help to keep new employees in a loop with your decisions. Companies, especially the larger ones, can't function correctly without these guidelines. So you most definitely don't want to ignore them.
7. Establish Main Metrics and KPIs
No matter what objectives you set for your social media marketing strategy, you should always rely on data. It would be best if you had main metrics and key performance indicators(KPIs) to make your activity measurable.
KPIs can't be focused on some vogue and unnecessary metrics. You have to dig into data that really matters. Here are the most important metrics you should pay attention to in your social media campaigns:
Reach - the number of unique users who see your posts.
Clicks - the number of clicks on your content or account.
Engagement - the number of impressions from social interactions.
Hashtag performance - what are your most used hashtags, and which of them are the most related to your brand.
Organic and paid likes - the number of likes you've earned from paid or organic engagement. Organic likes are much harder to earn, but they are the accurate indicators of your success.
Sentiment - what sentiment do people associate with your brand. Is it negative or positive? How do your followers react and interact with your content?
Only with these clear metrics and KPIs can you ensure that you're moving in the right direction.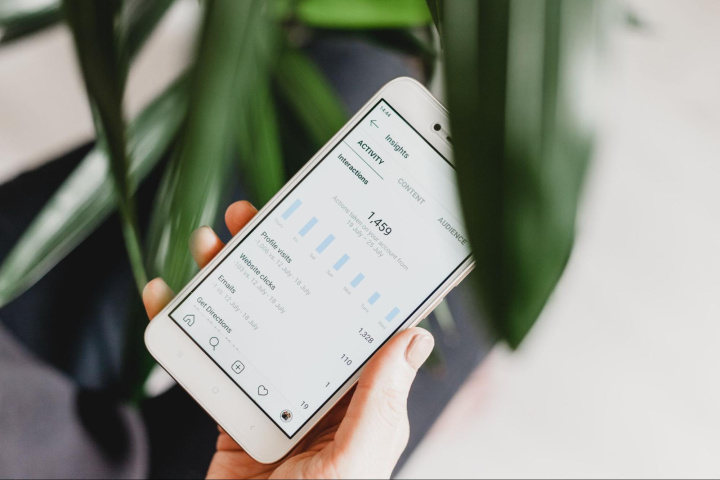 8. Track and Measure Results
A social media marketing strategy is one of the most significant but hardly achievable tasks. It's pretty delusional to think that you'll get everything right from the beginning. You need to conduct numerous tests and analyses to get the right formula.
Some strategies seem excellent and reasonable on paper but perform poorly when tested, while some get unexpectedly good results. If you want to plan a successful strategy, you have to track and measure every metric.
You may think that once you've got the proper mechanism, you won't have to worry about it anymore. However, you have to re-evaluate and test your strategy constantly. Analyze your metrics at least once a week. Pay attention to the performance of your channels after every new campaign. Find your top-performing content, and check what metrics change after every minor modification of your strategy. Try to always come up with different tactics that can improve your results. You can only get clear and relevant information about your company's well-being through numerous tests and tries.
Conclusion
If we can be certain of one thing, it's that nothing is certain when it comes to social media channels.
As mentioned above, SMM strategies bring a tone of benefits to the table. In today's world, it's nearly impossible to imagine a successful brand that isn't present on social platforms. They help to shape and present your brand in a new light. Additionally, with the new and creative features that social channels provide, it's easier than ever to promote your business and make it known worldwide.
However, you can't just post random, unrelated content on your channels and hope for the best. SMM strategies require severe and profound research before they will start to bring good results.
Social media is a fast pacing network that constantly evolves and changes. While trying to keep up with those changes may seem intimidating and challenging at the beginning, you always have to consider how powerful and helpful a good SMM strategy can be. The best way of creating a powerful plan is constant testing and analyzing.
Don't be afraid to try new ideas as long as you measure and track your results. Only with clear, measurable, and trackable objectives can you change your SMM game. Fortunately, we've gathered all the necessary information and tactics you may need on your journey. Try to implement these tactics into your strategy, and soon after, you'll enjoy the fruits of your labor.
***
Apix-Drive is a universal tool that will quickly streamline any workflow, freeing you from routine and possible financial losses. Try ApiX-Drive in action and see how useful it is for you personally. In the meantime, when you are setting up connections between systems, think about where you are investing your free time, because now you will have much more of it.