What is Gamification in Business and Marketing
By starting a game, you can attract new customers, increase sales and the efficiency of employees. Don't believe it? But it really does work.
***
Our article will help you understand what gamification is in business, find out when it is appropriate to use gaming techniques and how to implement them. We also offer you to get acquainted with successful cases in companies from different fields of activity.
Business Gamification
The meaning of the term "gamification" in simple words: the introduction of game elements into a non-game project. In business, gaming techniques are embedded in various commerce processes. They help to achieve several goals at once: retain the team and customers, improve the quality of interaction with the company and securely secure positive emotions for it.
Today the market is oversaturated with interesting offers. In such a situation, the unpretentious scenario of the relationship between the buyer and the seller (entered - made a choice - acquired - left) is no longer relevant. To attract and retain a client, you have to constantly look for new techniques. One of the most popular and effective is gamification .
Accumulation of bonus points on discount cards, holding contests, assigning a discount to a product or service for leaving a review - all this helps to increase the customer base, increase the average bill and "bind" the buyer to the company or brand. An excellent result is given by gamification as a way of organizing training: from online foreign language courses to authoritative business trainings. Game elements can be integrated into any business project. They are successfully used by many well-known companies (Apple, Reebok, Google, McDonald's), banks, catering companies.

Where did the term come from
The word "gamification" first appeared in 2002. The British programmer and investigative writer Nick Pelling is considered to be the author of the term. Initially, it was used by the developers of online games, denoting the description of the appearance of the characters.
One of the best modern explanations of this term was given by the American academic, businessman and writer Kevin Werbach (author of the book "Engage and Conquer"): "Gamification is the use of game elements and game processes in a non-game context."
Types of gamification
There are 2 types of gamification of workflows:
internal - for the team;
external - for the client.
The company management organizes departmental competition. For early completion of tasks, points are awarded, the winner is awarded a prize. This is an example of internal gamification.
The sales department created a quest: employees hid 5 code words on the company's website, from which you need to make a phrase - a promotional code for a discount. This is an example of external gamification.
Why gamification is needed
Thanks to gamification, it is possible to influence the behavior of people. This is done to achieve 5 main goals:
train employees;
improve staff performance and motivate them;

change customer behavior;

increase loyalty;

promote a product or service.

Some believe that the introduction of points, awards, statuses and ratings in itself will automatically attract a huge number of customers who will immediately start almost fighting to get some abstract levels. This is mistake. You can gamify a business even without statuses and points. The main thing is a well-thought-out implementation plan. We will talk about it a little later, but now we will consider in more detail the achievement of each goal with the help of game elements.
Staff training and motivation
In business, there are both interesting tasks, the fulfillment of which makes you proud of yourself, and routine ones (training new employees, reaching a new level of qualification of experienced employees). Without motivation, doing the latter is boring. Agree, for few people the need to learn a large amount of information in a short time will cause indescribable delight. Gamification as a method of staff training is a great way to combine business with pleasure. After all, a good incentive is always better than forcing a person to study "voluntarily-compulsorily".
A smartly implemented game allows you to increase the performance of orders or sales. Announcement of a competition within the department with a designated prize (a cash prize or a certificate for a certain amount, a valuable corporate gift that won't break the bank) increases the efficiency of employees and, accordingly, the profit of the company.
Customer Engagement
Scroll endlessly through your favorite groups and social media pages? Are you afraid that if you do not look right now, you will definitely miss something important and interesting? Psychotherapists call this condition the syndrome of lost profits. The game, like Instagram or Facebook, absorbs the attention of a person. If you want people to use your service more often and check for its updates, regularly offer them new game content and be sure to address it directly. Remember: the longer the user stays on your Internet resource, the more positive emotions he will receive and the higher the chance of a successful transaction.
Loyalty increase
Loyalty consists of two components - benefits and affection on an emotional level. Business gamification gives customers positive emotions: games entertain and give the opportunity to feel the joy of the winner. If each interaction with the company is consistently pleasant, the client will not look towards competitors, even if they offer discounts.
Equally important is employee loyalty. Gamification in personnel management contributes to its development. Trustworthy employees are eager to work harder, eager to find new ideas to increase productivity and profits. In addition, they maintain a high level of customer service and create a comfortable atmosphere within the team.
Building a customer base and monetization
A properly gamified advertising campaign is guaranteed to attract a new audience. Passionate customers will share interesting gaming techniques with their friends. Comments in social networks and on thematic forums, reviews on the site, review articles - all this is a "side effect" in the form of free advertising. With an increase in the client base, the share of loyal customers is growing, thanks to which the company will be able to increase its profits.

Gamification tools
There are many ways to gamify a business. What tool to choose? In order for gaming techniques to help you achieve your goals, you first need to determine the types of your customers. Then proceed to the selection of methods that will cover the maximum number of them.
Pumping
This tool is taken from the RPG computer game genre. Its principle: the more time the user spends on the game and the more actions he performs in the process, the faster his progress increases and his potential grows.
Let's return from the role-playing worlds to the business dimension. Pumping here is a widespread loyalty program. The very accumulation of bonus points, which subsequently allow you to get a discount. The more you buy, the more you can save on the next product. The main purpose of the tool is to keep the client.
Referral program
The essence of the affiliate program: for each attracted new user, the participant is awarded with a cash bonus, discount or points. The principle of operation of this tool is very similar to word of mouth. Those who like to share their opinion will tell everywhere how they liked the product. The combination of a high level of service with such social clients significantly reduces advertising costs. The main purpose of the tool is to attract new customers.
Promotion
The implementation of this tool looks like this: users are rewarded for certain actions (virtual medals, badges, special marks in the profile). Such incentives are "monetized" by turning into bonuses or discounts. This also includes gifts to the most active customers in the form of company merchandise.
To increase efficiency, it is best to use promotion along with pumping. The main goal of the tool is to attract and retain the consumer.
The study
Learning task: the user must make an effort to obtain the information he needs. Let's give some examples. The makeup studio has posted on its website an interactive application for selecting makeup options. A residential and industrial renovation company offered potential customers an online calculator to calculate the cost of work in advance. The main purpose of the tool is to keep or return the client.
Motivation
The principle of operation of this gamification tool: a person who performs the "right" action is guaranteed to receive a reward. A classic example is the introduction of timing or restrictions on the number of products in the sale process ("There are only 10 hours 20 minutes 43 seconds left until the end of the promotion." "Only 8 food processors left at a discount"). The main purpose of the tool is to increase conversion.
Competition
Just like in sports, only the winners receive awards. The desire to get it encourages the participants in the struggle to make every effort to improve their performance. An additional incentive can be the choice of a product that cannot be bought as a prize.

Connect applications without developers in 5 minutes!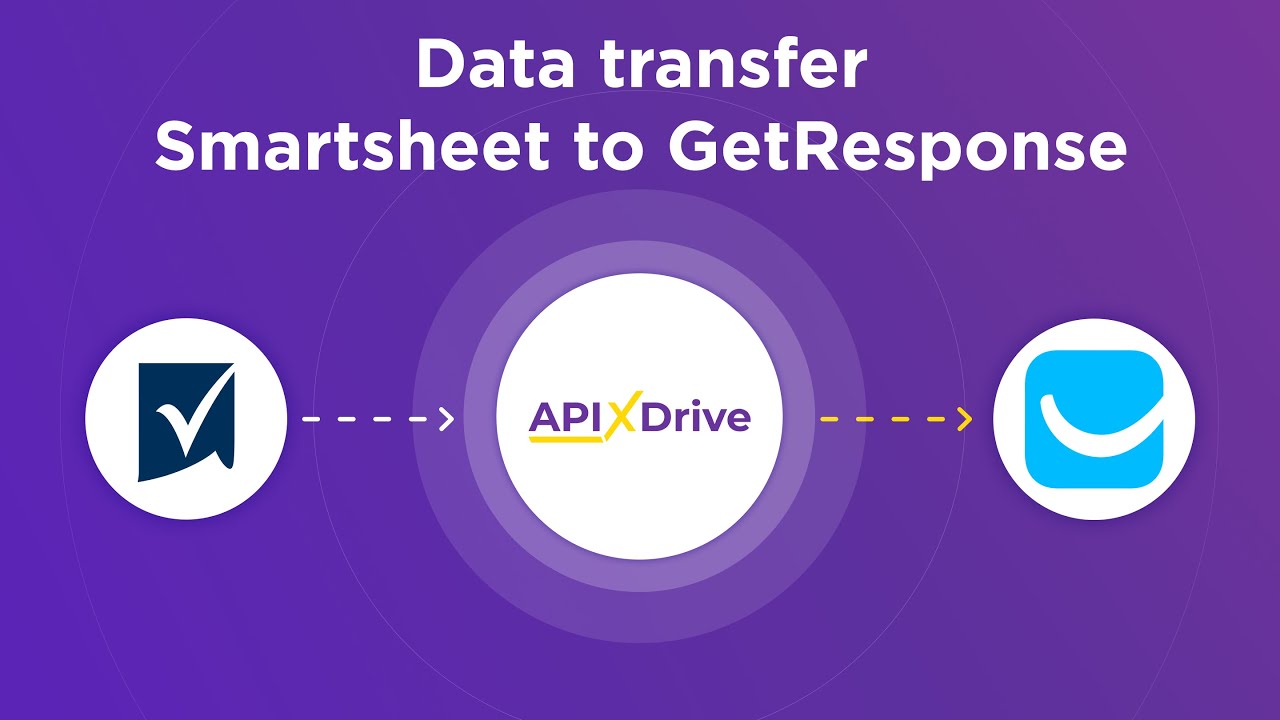 How to Connect Smartsheet to GetResponse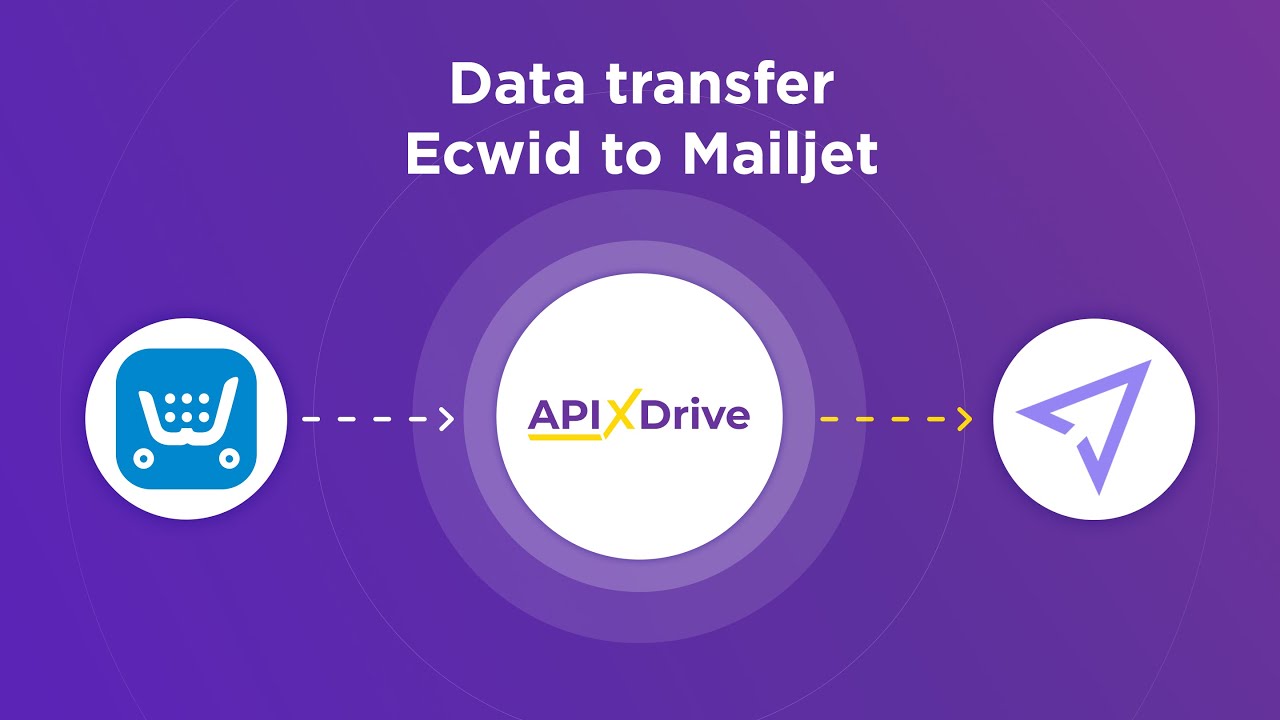 How to Connect Ecwid to Mailjet
Socialization
This tool involves any kind of communication (feedback form, writing reviews, comments, thematic posts on social networks). Sociable customers are promised encouragement for the number of reviews they leave. For example, the well-known online bookstore Yakaboo invites its customers to write reviews of the books they have read on its website. For each review approved by the moderator, its author receives bonuses for purchases. The main goal of the tool is to attract and retain a client.

Gamification techniques in marketing
The oversaturation of the market with offers has led to the fact that the buyer today appreciates not so much the product itself as its surroundings: a high level of service, originality of presentation, principles that the brand professes, creativity. Gamification in marketing transforms the client from a passive side of a sales transaction into an active participant in the process.
Basic Marketing Gamification Techniques:
Chatbot. One of the most popular techniques for introducing game elements into marketing. Learning activities, interactives, games, tests, quests - all this is within the power of a chatbot. The beauty of this universal assistant is that it works offline 24/7. That is, you spend money on its purchase only once, and the bot functions for a long time and properly, without requiring your intervention.
Interactive application. To gamify marketing, it is not necessary to focus on the classic game. For example, points for leaving reviews in the application are one of the elements of gamification. The presence of such bonuses keeps the client in the company: having accumulated a sufficient amount, he will definitely decide to spend them on a purchase in your store. In addition, the system of "statuses" works well. For a certain number of reviews that the user writes, they increase their status in the application and, accordingly, increase the size of the discount.
Offline activities. Anything that involves competition or accumulation is the most popular among the clients of many companies. McDonald's fast food chain is an example. When ordering food, the client can receive a branded card, in return for which the next time they will be given juice, cocoa or tea for free. Consumers also really like "cumulative" gifts: "every 5th coffee is at the expense of the house", "the second pizza for half the price", etc.
Examples of gamification in business
We have covered the theoretical part. Now let's move on to practice. We offer you to get acquainted with the cases of using gamification in companies from different business areas.
For learning
Used in many applications for learning foreign languages and school subjects. Learning by playing is enjoyed by both children and adults.
For example, developers of educational applications offer a child to learn the multiplication table in a playful way or use the application as a simulator. At the same time, techniques for developing memory are used: interval repetition and combinations of examples with different types of introduction, an adaptive algorithm that selects examples based on statistics of past answers. An additional motivator for the child is the possibility of in-app purchases.
To increase sales
Many large companies have long practiced gamification of the sales force in order to increase profits. Vivid examples: ukrainian supermarket chains "ATB-market" and "Silpo".
In 2021, a promotion was held in ATB supermarkets from September 6 to October 13, which captivated children and even some adults. According to its terms, for every check or the purchase of partners' goods at the checkout, one could get a "reviving" card with a superhero. These augmented reality cards were used in the ATB-arena mobile application. The goal of the game is to collect as many heroes as possible, upgrade them in battles and defeat the main monster Balthazar. Cards were also collected with pleasure by collectors.
A similar promotion was held in "Silpo" supermarkets from October 1, 2021 to January 19, 2022. For every check, the buyer got the right to purchase a miniature figurine of a fantastic creature "Kurazhik" in a sachet. They could be collected. In addition, an augmented reality application "Kurazhyky" has appeared on Google Play and the App Store, where it is proposed to plunge into the world of adventure with these funny creatures.
To motivate employees (students)
Poker Edge School uses motivational competitions when poker series take place. In addition to those tournaments played by students, the main tournaments of the session are highlighted and points are awarded for prizes in them. Thus, each player receives a number of points, regardless of the money won, and players can compare who has more points. For the first places of this leaderboard, additional prizes are paid from the fund organized by the school management.
Thus, the school management encourages the participation of students in more tournaments, which increases the wagering contracts and increases the overall profit. Additionally, the best players who are in the lead are highlighted, and their example is of interest to other players who follow the progress of friends.
In email marketing
An excellent example of gamification in email marketing is Yakaboo, an ukrainian online bookstore. By the 17th anniversary of the store in 2021, customers registered on the site received an e-mail with a discount Wheel of Fortune. It was launched by clicking the mouse and "issued" one of the gifts: a promo code, a branded T-shirt, a book from Yakaboo Publishing, a money certificate and other equally valuable gifts.
Such a letter develops and increases loyalty through emotions. It's nice to spin the wheel and, with bated breath, hope for a win, even a small one. A promotional code received in this form is able to bring more sales (in particular, repeated ones) than provided just like that.
To attract new customers and increase the loyalty of existing ones
Surely each of us at least once in our lives dreamed of getting a good branded item for free. Companies do not miss the chance to "tickle" this emotion and invite their potential customers to take part in competitions where their product appears as a reward.
For example, the well-known company Reebok gives a discount that is equal to the number of pull-ups, barbell throws or burpees (a set of exercises) performed in 1 minute. An effective way to activate existing customers and attract new customers.
To fuel interest in the product
Autodesk is an American software corporation that is most commonly used by architects, engineers, and builders. In 2013, she released a rather complex and expensive product. The task was set before the developers: to interest the audience and help potential buyers to understand the intricacies of the work.
They solved it this way: the trial version of the program was turned into a game called Undiscovered Territory. The players enthusiastically completed the missions, virtually getting into various countries of the world and at the same time pumping skills in design. The winner received a prize - an official license for the full version of the Entertainment Creation Suite.

The result was impressive: the number of users of the trial gamified version of the program turned out to be 54% more than the usual trial ones. In addition, sales of the full licensed version increased by 15%.
How to implement gamification in business
Inspired by successful cases and determined to gamify your business? Excellent! First you need a plan, so we suggest that you familiarize yourself with a step-by-step algorithm of actions.
Definition of goals . Answer yourself the question why do you need gamification and what do you want to achieve with its help: increasing the loyalty of employees or customers, increasing sales, motivating staff. Write down your goal in writing with specific numbers ("grow your customer base by 15%", "make 20% more repeat sales", etc.).
Development of game mechanics. Now we need to understand what actions we expect from the client during the game. Remember that they should lead to your goals. Let's take an illustrative example. You own a cafe-bakery, and you need to somehow motivate customers to drink coffee more often in your establishment. Idea: for each purchased portion of coffee, you can give the buyer a sticker. After collecting 5 stickers and presenting them, the client receives a free cake or bun.
Conception. If you are a fan of simple solutions, you can use stickers or earn points for your purchase. If you are a creative person and want to create something original, start developing a large-scale game concept based on a famous movie, series or computer game.
Implementation and testing. The most detailed and accessible write down the conditions for participation in the promotion for customers or employees. Be sure to give this information on the official website, pages on social networks, make a newsletter by e-mail or instant messengers. To measure results, divide the game into blocks and present it in the form of a sales funnel - from the acquisition of a new client to the moment he completes the planned action.
Gamification in life
Do you think that gamification is used only in commerce to increase profits and to manage personnel? In fact, it's everywhere, you're just so used to it that you don't even notice it. For example, do you like playing sports? Every morning go for a run, do exercises, sit-ups, push-ups. If yes, you are great!
What if not? For many, the mere thought that one should emerge from under a warm blanket and "jog" a couple of kilometers through the park causes a storm of protest. So, in order to motivate lazy people to run (or rather, so that they have such a desire), manufacturers of smart watches, fitness bracelets and developers of special sports applications decided to gamify this process.

Reaching a certain milestone is accompanied by an icon that underlines it (for example, "took 10,000 steps in a day" or "walked 5 kilometers in a day"). This result can be proudly shared on a social network so that friends with thoughts "yes, I can easily beat this record" ignite with excitement and start competing.
This is very similar to leveling up a character from a computer game. At the start, you get it in the basic configuration, which can only be improved through development by completing various tasks. Manufacturers of fitness bracelets and smartwatches have transferred this strategy to real life so that we pump ourselves physically, quietly getting used to the loads while playing.
Let's summarize
Many people like to play, which means that gamification will be firmly rooted in the economy of the future. The growth of its effectiveness is also influenced by the continued popularity of computer games and the increase in the proportion of representatives of the so-called generation Y who were "born with a joystick in their hands".
The potential of this technique of influencing human behavior is huge, but at the moment it is still far from full disclosure. Business is now only in the process of mastering this trend, but judging by the pace, it can be argued that in the coming years, most companies will actively use at least the simplest elements of gamification.
***
Routine tasks take a lot of time from employees? Do they burn out, they do not have enough working day for the main duties and important things? Do you understand that the only way out of this situation in modern realities is automation? Try ApiX-Drive for free and make sure that the online connector for 5 minutes of setting up integrations will remove a significant part of your routine from your life and free up time for you and your employees.