Top eCommerce Marketing Tactics to Boost Your Online Store in 2023
By 2021, Euromonitor International predicts that eCommerce will surpass sales at traditional brick-and-mortar stores such as supermarkets, independent grocers, and clothing and footwear sellers to become the world's biggest retail channel. That year, eCommerce will account for 14% of overall retail sales. Since the beginning of the epidemic, 25% of traditional retailers have created online shopping portals, and it is projected that by 2040, eCommerce will account for 95% of all retail sales.
Content:
***
Both online marketing and sales are crucial for every company to succeed in the modern day. Businesses may reach out to their target audience more effectively than ever before. New developments in these fields provide companies with improved digital advertising and eCommerce optimization possibilities.
There is a great deal of promise for future digital marketing and online trade development. Trading goods and services online is now a breeze. eCommerce sales are considered to hit $5 trillion by 2022, and experts estimate that the business will rise by approximately $11 trillion between 2021 and 2025.
More and more companies are relying on these methods to promote and sell their products online. And as eCommerce and digital marketing continue to grow in prominence, they will become even more vital to modern-day enterprises.
Promoting an online store is similar to promoting any other kind of company. It is essential to know who you're talking to and develop a tone and narrative for your brand that will connect with them. The next step is to create an integrated marketing strategy by combining several marketing approaches to attract clients and boost sales.
What Exactly Is eCommerce Marketing?
eCommerce, short for "Electronic Commerce," refers to doing business electronically via the sale of goods or provision of services. While most people think of eCommerce as synonymous with buying things online, it encompasses much more than that. It contains any online exchange of money or information. eCommerce includes traditional online shops, online auctions, wholesalers, subscription-based companies, sales of digital items (e-books, software, video courses, audio, etc.), crowdfunding platforms, online marketplaces, etc.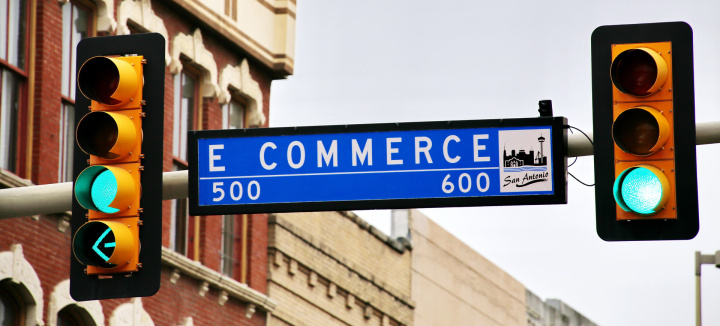 eCommerce encompasses anything from a consumer signing up for a premium Netflix subscription to a company hiring a freelancer through sites like Upwork or Freelancer. Businesses that want to succeed eventually must adapt to the ever-changing landscape of online commerce by keeping abreast of the latest developments in eCommerce technology. If you're in the eCommerce industry or want to start one, keep reading to find out what business and marketing strategies are popular this year. Or you can take the help of eCommerce development for long-term growth.
How Does eCommerce Marketing Drive Traffic to Your Business?
Shops now have to work harder than ever to attract customers as the number of people shopping online continues to rise. But what if you don't have the money to put into advertisements? Worse, the internet may forget you ever existed. Fret not. More than half of all customers now choose to shop online. If you own an online store, this is fantastic news.
It's challenging to attract the attention necessary to generate clicks and purchases in today's era of expanding online marketplaces and a dizzying array of custom options. This post will discuss the most effective and inexpensive ways to increase traffic to your eCommerce site. And the best part is that it will take little effort to implement many of these suggestions.
Top 8 Proven Methods to Attract Your Ideal Customers
Strengthen Your Email Database
There's no doubting the importance of email marketing strategy when it comes to online stores. In fact, email is one of the most lucrative forms of digital marketing, returning $42 for every $1 invested.
Simply said, an email list is a compilation of contact email addresses provided by website visitors and customers who have shown interest in receiving electronic communications from your company, such as news, updates, special offers, and other promotional materials.
Lists of email addresses are crucial because email marketing is more effective than other forms of social media in establishing and maintaining contact with clients. As a matter of fact, email campaigns have a 6X better chance of generating click-throughs than tweets. In addition, email is 40 times more successful than either Facebook or Twitter in bringing in new business.
The importance of email marketing for eCommerce:
One of the best ways to establish a solid foundation for your business is via email marketing.
Bring a new business and keep existing customers happy with this strategy.
You may create a captive audience.
It allows you to acquire and use primary information.
When it comes to eCommerce, email marketing offers underdogs a fair chance.
Email marketing has a tremendous opportunity to expand consumer reach, encourage customer engagement, and drive revenue.
Increase Your Unpaid Social Media Activity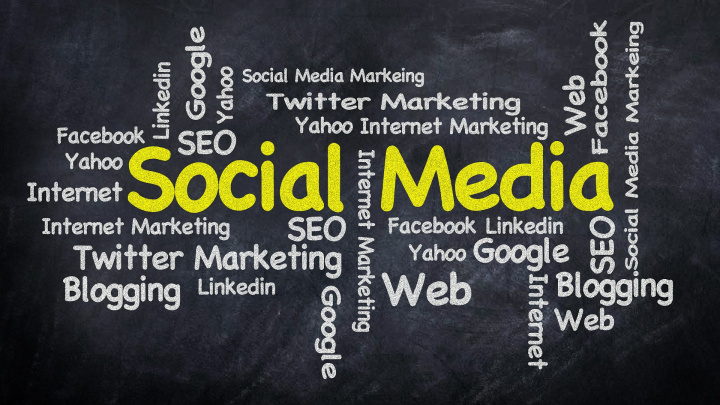 People often need to understand the organic approach to reaching an audience. Unfortunately, due to frequent algorithm updates, success with an organic social media marketing strategy is more challenging.
In 2023, organic social media is still helpful for connecting with prospects, fostering connections with consumers, and increasing revenue. However, you must keep up with the e-commerce platform's updates if you want continued success with your organic social media strategy for your e-commerce business.
You can only strengthen your relationship with clients on a massive scale with an organic social media plan you implement. Since there are already 5 billion people using social media, it makes sense.
All of these advantages of organic social media may be yours with some careful planning and execution:
At affordable prices, offer your brand exposure to a broader audience.
Define your brand's characteristics, goals, and market position.
This will strengthen relationships with existing and potential customers by distributing educational and enjoyable material.
Taking an active interest in your clients.
Helping clients with their problems or inquiries.
Building an audience for your product.
Building your brand's credibility, arousing the interest of potential buyers, and enhancing your overall marketing efforts are all possible results of a strong, organic social media presence. When appropriately implemented, this low-cost feature may become a potent ally for your online shop's bottom line.
Create SEO-Friendly Web Pages
On-page SEO is an essential initial step to increase traffic and revenues on your eCommerce website. eCommerce search engine optimization (SEO) is a method used to improve a website's visibility in online marketplaces. Your store's exposure and traffic may benefit from a well-designed, SEO-optimized website with high-quality content.
SEO is a more cost-effective method of attracting visitors than sponsored search. The paid search might be less successful with ad blockers and ad blindness, but you should still focus on search engine optimization.
Best search engine optimization techniques for online businesses:
Find the Best Keywords to Use.
You may improve ranking by optimizing product pages.
Create a user-friendly interface for your website.
Keep your URLs simple.
Try using long-tail keywords in your article.
Schema Markups should be used to improve Search Engine Rankings and user experience.
Always avoid the use of duplicate content.
Avoid having slow pages destroy your Search Engine Rank.
Don't overstate the importance of content for online business.
Many things need consideration, and that's understandable. However, it doesn't have to be as tricky as it seems if you focus on the core SEO best practices and optimize the crucial parts of your website.
Make Informative and Engaging Content
You can accomplish traffic generation, brand recognition, customer loyalty, and competitive advantage with content marketing. Having an online shop without relevant content is like trying to sell a product without a storefront. This is why most eCommerce firms today recognize the value of content in attracting new consumers and increasing sales. Our data shows that 91% of eCommerce and retail organizations succeed in some way at using content marketing strategies.
Your business must meet customers' needs for knowledge about your products or services in the most convenient way. And you can only achieve this with a comprehensive plan that seamlessly incorporates important content throughout the customer journey.

Connect applications without developers in 5 minutes!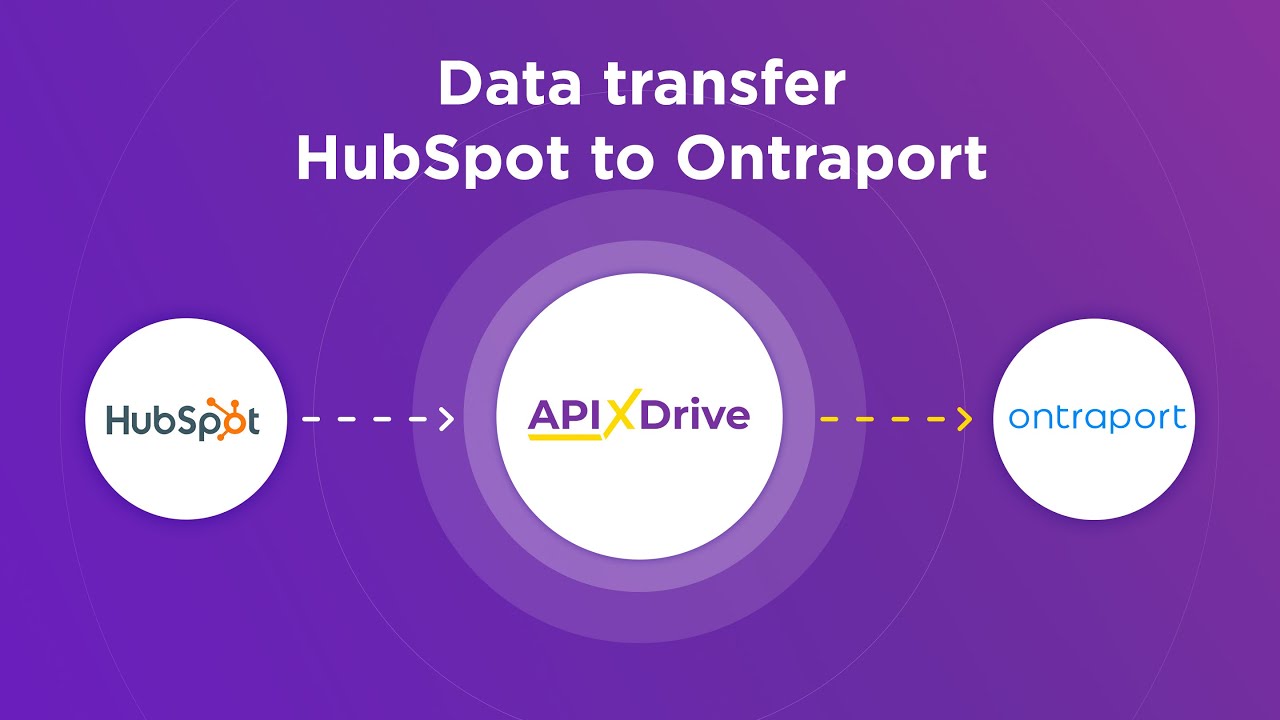 How to Connect Hubspot to Ontraport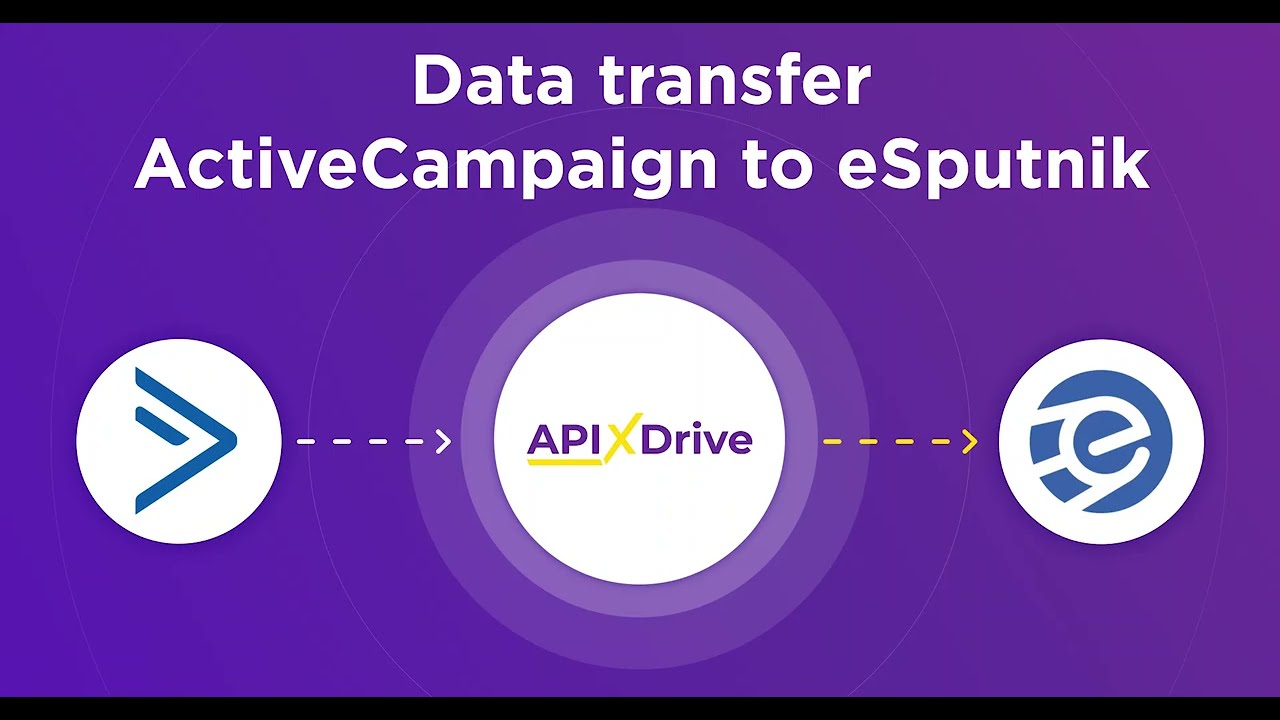 How to Connect ActiveCampaign to eSputnik (contacts)
Exceptional work that is intriguing to read or listen to.
A profound comprehension of your target market and its informational requirements.
Topics that are both clear and narrow in scope.
Effective use of SEO to attract customers who are new to your brand.
Product integration should be strategic and understated.
Intense calls to action to mobilize the faith you've cultivated in your readers.
As a final step, a brand's content marketing strategy should include a detailed explanation of the above. It's the road map to success with your content, so treat it with the respect it deserves.
Consider Google Ads
eCommerce Google Ads are the most effective online advertising for online stores (formerly known as AdWords campaigns). Marketers may reach their target demographic more effectively by integrating different sorts of Google Ads campaigns with other digital marketing tactics like Facebook and email. However, you leave money on the table when you need to use Google Ads correctly.
Not adding Google Ads to your plan might be disastrous for your eCommerce company and PPC campaign, given that Google controls 90% of the worldwide search engine industry and processes 5.6 billion queries daily. The challenge is developing an optimal marketing approach that uses Google Ads for eCommerce to attract highly targeted customers who are most likely to make a purchase. Conversion-focused traffic is the mantra.
Take Part in Virtual Gatherings and Conversations
Online events may be an excellent tool for expanding your audience and fostering engagement. This is because it may easily create experiences via online events.
There is a striking resemblance between online communities and events in that both bring people together around a shared interest. In addition, a recent survey found that 54% of consumers believe businesses should revamp their ways of customer interaction; in light of this, online events provide an alternative to conventional forms of digital advertising.
This facilitates in-depth interactions between businesses and their target audiences, which is essential for establishing trust and loyalty. Moreover, it is paramount given the competitive nature of the modern market.
Use the Potential of Influencer Marketing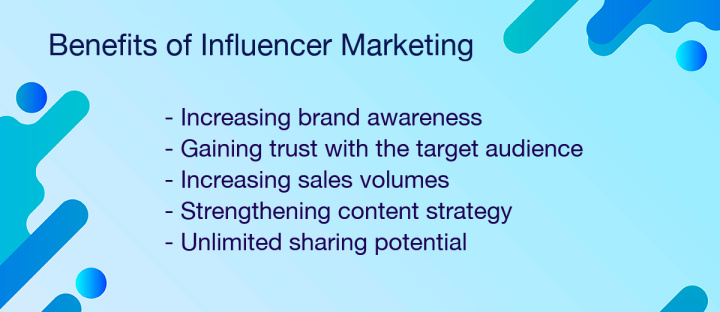 eCommerce companies that want to stand out in today's noisy online marketplace must adopt the practice of influencer marketing. Consumers who can only physically sample a product after buying often rely on the opinions of influencers who can inform them about the company and their experiences with the items.
For online retailers, influencer marketing is a potent tool. A well-executed influencer marketing strategy can increase exposure for your company and motivate people to buy from you online. When influencers successfully share the brand's narrative, they strengthen its connection with its audience. Also, it boosts product purchases.
Use the Power of Brick-and-Mortar!
Earlier, we analyzed how eCommerce may help your company diversify by providing an online complement to your primary physical service. You can provide online options in addition to your core offline brand experience. If the necessity arises, shifting your brand's focus away from in-person interactions might be facilitated by providing customers with a convenient online purchasing option.
However, your primary offering is unnecessary. Coca-Cola, for one, has a store on its internet where consumers can buy other items, bulk orders for events, and even personalized bottles for weddings!
Stories of Marketing's Transition from Offline to Online
IKEA's Digital Marketing Strategy
Ever ponder where your couch comes from? No? After all, you don't want to be doing any serious thinking on a couch, do you? Conversations regarding furniture hardly sound interesting.
However, Ikea did an excellent job of making its furniture brand intriguing. They used technology to advance and showed how to make the most of a restricted lifestyle through YouTube videos and blogs.
They advanced thanks to the use of technology. Furthermore, they demonstrated how one might make the most of one's way of life while being confined using movies uploaded to YouTube and articles published on blogs.
By using augmented reality, buyers might now understand how a piece of furniture would appear in their actual space. An otherwise "boring" advertisement for a specific business is now exciting, thanks to this. Customers profited from these ingenious ideas, and it bolstered Ikea's reputation.
What Digital Marketers Can Learn From Dabur in India
Dabur, a well-known Indian brand, has been using tried-and-tested promotion methods ever since it was first introduced. However, they saw the potential in digital marketing and jumped on board right away.
To successfully promote "Brave and Beautiful," they included narratives in their ads. Those who have overcome cancer are the focus of this campaign. Participation in this campaign was relatively high, which contributed to its success. This is different from your everyday advertisement.
FAQ
How can I promote my online business?
There are several ways to promote your online business, including optimizing your website for search engines, utilizing social media marketing, creating valuable content, collaborating with influencers, and offering promotions or discounts. Establishing a strong brand identity and maintaining good customer relationships are also essential.
How do I get my online store noticed?
One way to get your online store noticed is to utilize social media marketing, search engine optimization, and influencer partnerships. Additionally, offering promotions, creating quality content, and providing excellent customer service can help drive traffic to your store.
How do I get more customers for my online business?
You can get more customers for your online business by creating engaging content, optimizing your website for search engines, leveraging social media platforms, offering promotions and discounts, and providing excellent customer service. Collaborating with influencers and investing in digital advertising can help you reach a wider audience.
How can I promote myself online for free?
There are several ways to promote yourself online for free. You can create a website or blog, optimize your social media profiles, participate in online forums and discussions, utilize email marketing, and guest post on other websites. Consistency, authenticity, and value are key to successful online self-promotion.
Final Thoughts
Getting your name out there and attracting more visitors is a difficult task that will test your patience and resolve. However, using the methods described here may be accomplished gradually.
Don't stretch yourself by trying to do too much at once. Instead, maintain a steady pace, exercise patience, and use appropriate marketing strategies. A firm may reap the most significant long-term benefits and stable income from a well-thought-out plan implemented from the beginning. In addition, you should keep an eye on the numbers and make any necessary changes to make smart choices about how to use your resources and where to put your money.
***
Strive to take your business to the next level, achieve your goals faster and more efficiently? Apix-Drive is your reliable assistant for these tasks. An online service and application connector will help you automate key business processes and get rid of the routine. You and your employees will free up time for important core tasks. Try Apix-Drive features for free to see the effectiveness of the online connector for yourself.